My Fear Doesn't Stand a Chance....
Back in January, my 14 year old son was practicing wrestling after school with the high school students. He was drilling and rolling around on the mats with seniors and boys who were bigger than him. It's been that kind of year - his passion for this sport has led him to many one-on-one lessons, extra practices and hours weight training with older students and coaches. In one of these practices he injured his neck, and came home in pain and needing to take a day off school to let it heal.
After Cody's neck injury, we gave him some time to recover, rest and recuperate and he started feeling better. After a couple of weeks away from wrestling, he wanted to get back into it again so we slowly eased him back into it. He started off the middle school season with a few good meets, won a tournament and then it became clear this neck pain wasn't getting better, so two weeks ago we had an x-ray done.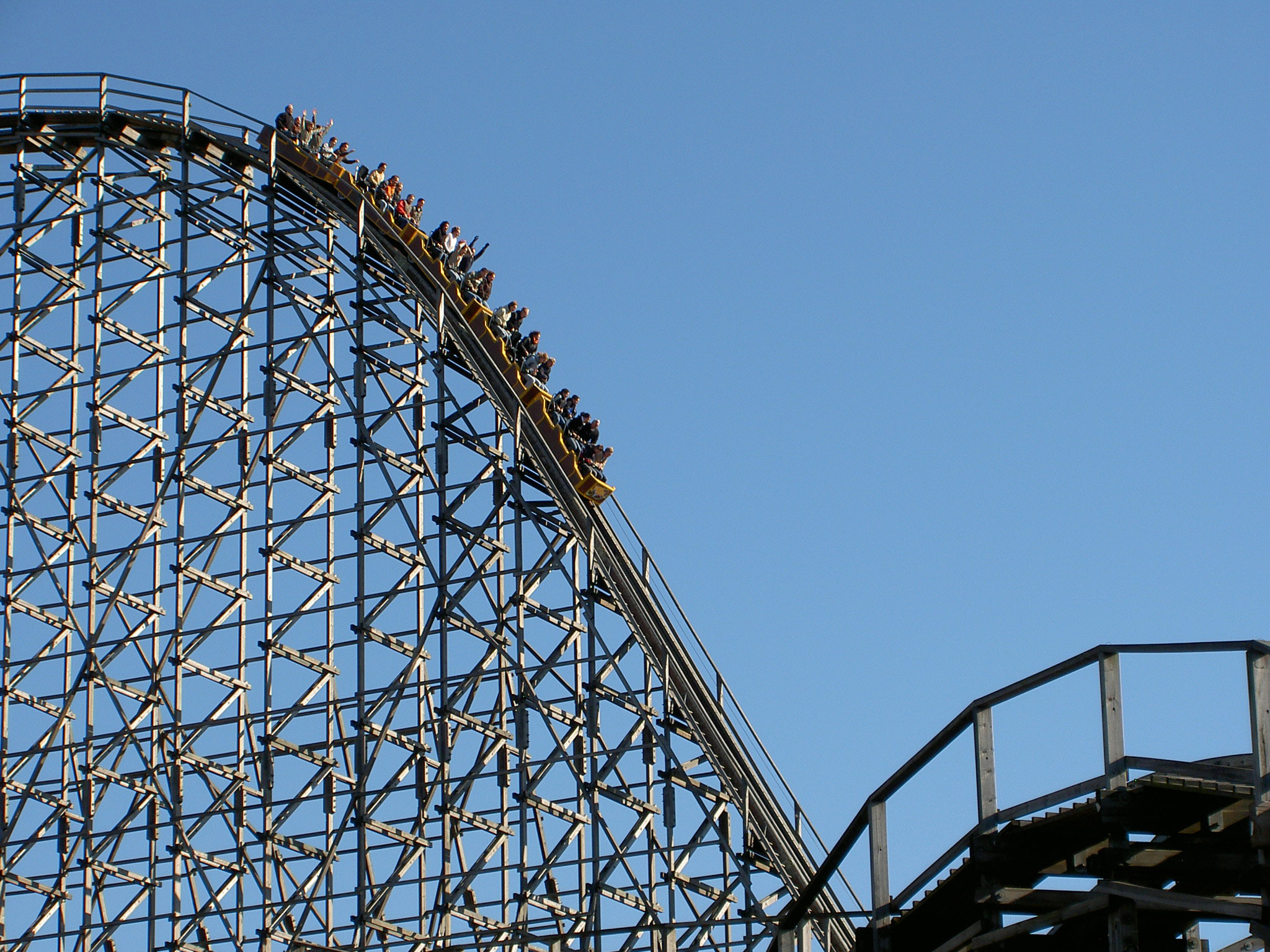 That's when the roller coaster ride began. At the doctor's office we heard that he had an
acute
neck injury - a significant tear in ligaments between C1 and C2 vertebrae, damage to discs and possibly more. The x-ray led to a CT scan and following that the words that made our hearts sink.
The doctor's told us this injury could have ended in
paralyzation
or even worse, considering as how it was called
"the hangman's" condition.
I sat there in the doctor's office wondering what this meant for Cody, waiting for more information for the doctor. The gravity of the situation was overwhelming and I felt like I was experiencing all of this in slow motion.
While I was trying to keep my calm face on, Cody was silently
praying
. We were sitting in silence just waiting to find out what was next but I was still in a bit of shock and I think he was too. I called my closest friend and asked her to pray for us and her words over the phone gave me
peace and strength.
The results of CT scan weren't very clear but the doctor was certain that regardless, this would mean a huge lifestyle change for Cody. As we were standing in the office, talking to the doctor about what next steps would be, he calmly said to us:
"Cody will never wrestle again."
The shock of this statement went deep down to our core - was this the death of a dream?
Were we just incredibly blessed by God's protective hand that Cody wrestled with this severe of an injury and didn't end up getting paralyzed?
What kind of life would Cody lead if this injury meant he couldn't play contact sports anymore?
On the drive home, we played loud music on the radio and Cody told me he might not want to talk about how he was feeling and he might be grumpy. But he kept interrupting the music to tell me that
he could still find positives
: maybe he would sing in an a capella choir next year and no matter what, he would still be able to fish, which is his first passion.
After we got home, my husband was on the phone (still at work) with another doctor and he was receiving another layer of news. The CT scan showed significant damage to the discs and even a
fracture
in the vertebrae which most likely meant Cody would need
surgery to fuse the two vertebrae
together. This would mean no contact sports EVER. Darren spent extra time in the office in prayer and tears before God asking for wisdom on how to deliver this news to his son.
The whole family sat around the living room as Darren shared the bleak news from the doctor. My daughter bawled at the thought of her brother needing such a serious surgery and losing his dream. Darren read Psalm 23 over Cody and prayed for him....
"The Lord is my shepherd, I lack nothing
....though I walk through the valley of the shadow of death, I will fear no evil...."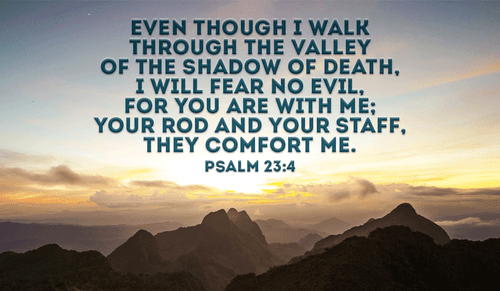 We contacted family and friends to pray for Cody and shared the scary news with many people that night. Among them were a couple of people whose reaction meant the world to us. One of Cody's personal coaches asked him to dinner, shared a powerful letter with him about being a
man of God
and prayed for him. A wrestling mom (who is also a missionary) wrote a long message to Cody about
following God's plans for his life
and not being discouraged by this disappointing turn of events because God was in control. Cody called a classmate who was headed into brain surgery - the two boys shared their concerns about dealing with surgery and recovery and developed a bond based upon this. Many, many people joined us in prayer for Cody and this support was incredibly encouraging.
Part II:
Two weeks after the initial doctor visit, we finally got to hear about the results of the MRI. The neurosurgeon gave us amazing news. The ligament torn had actually torn off the bone, which would heal naturally and the fracture was on a growth plate which also would heal on its own because Cody's body is still growing.
NO SURGERY.
Wow.
I had just spent the weekend praying and telling God that I had to let go of my fears that any little thing could hurt Cody with this injury because No.Matter.What. GOD is IN CONTROL. I know it in my head but I had to get real with God and lay down my fears, stand firm on His rock and
TRUST Him
to take care of my boy.
And now the doctor (who was a college wrestler himself!) was telling us that there was a very good chance Cody could heal
COMPLETELY
in 3 months and be able to participate in sports again.
A couple more phone calls. People crying, shocked by the change of events and the amazing impossible news.
If I don't call this the work of God's hand, then I feel I am discrediting Him and His role through this whole experience.
I held in my emotions through the whole last two weeks, but I kept holding on to HOPE that God was holding us in His hands and that He was going to carry us through this one way or another. I never asked for a miracle, I just asked for grace to walk through whatever God brought our way, but He had other plans.
In the midst of this crisis, I saw my son's faith, His absolute trust in God and his mature heart to look for the good in every situation. I'm sure the journey isn't over yet, but as we use the next 3 months to heal completely, we will continue to praise God for the answer He has given us.